STRIVE PROGRAMME
Empowering individuals towards creating an exemplary Muslim community. For 16+ young people that have left secondary school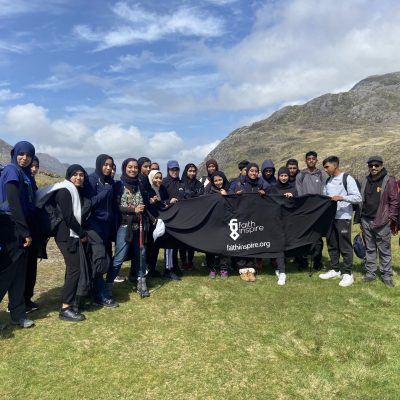 We are no longer taking registration for the 2023/24 programme, please register your details at the link above to stay informed of future faith Inspire youth programmes.
About the Programme

Following on from the success of the 'STEPS' programme for young people, Faith Inspire brings you 'STRIVE'.

The programme consists of a series of workshops set to ignite and inspire change-makers through a faith-based approach to community activism and spirituality.
The Curriculum

Experienced professionals and activists have worked together to develop the Faith Inspire Leadership model that is built on a quintessential Islamic vision, Islamic values, qualities and action. This programme seeks to empower individuals to navigate this model and the units within it, culminating a more well-rounded individual with a better understanding of various leadership models driven by the Quran and teachings of the Prophet Mohammed (PBUH).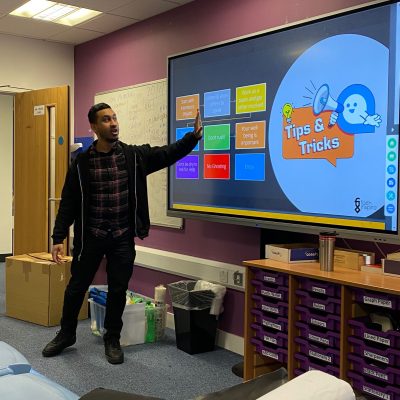 Expectations

Individuals joining the programme will look to build on their confidence and further develop their skills, whilst learning new ones. Activities and engagement will vary from public speaking to finding new and innovative solutions to complex issues. The need to attend regular sessions is crucial to fully benefit from the course as a whole. A leadership residential trip will help foster those all-important teamworking skills and strategies when faced with challenges. This programme is another door of opportunity for individuals to build on their character and any future projects they have in mind, and in turn, building that much needed resilience through life's obstacles.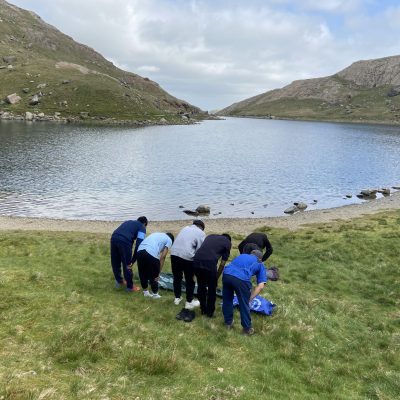 The Service

Delivery will consist of a vast amount of facilitators and guest speakers with experience in youth and community work, including contributions from specialists in their respective fields. Guest speakers range from Imams to CEOs, all adding their own unique perspective to the workshops.

Excursions will be organised to get a feel and understanding of concepts that have been covered in sessions, and applying them to real-life settings.

Recognising the achievement of all representatives with awards will be presented at the end of the programme. This will be a celebration involving friends, family and the wider community for striving throughout the course and successfully completing the 'Strive' programme with Faith Inspire.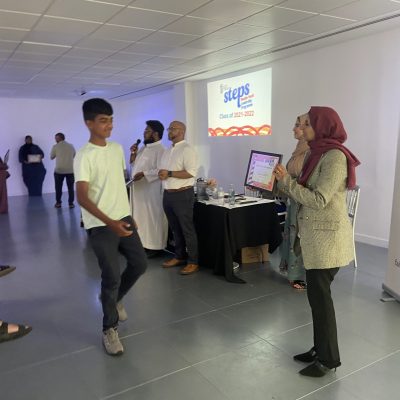 The £200 fee what will it cover and why?

The cost of the programme is £300+. However, part of the funds will be subsidised by Faith Inspire, from members' contribution, Launch Good's Ramadan Campaign and also those raised by the previous Steps cohort.

The £200 will cover the following:

September – July programme
Refreshments
Faith Inspire Welcome Pack
Classroom and venue hire
Transport to fundraising challenge and refreshments
The three-day residential cost that includes:

Transports from London to venue
Accommodation (room share)
Three meals a day
Activity centre cost, such as archery, high ropes and more

Celebration dinner

For those that are struggling to make the full or partial payment, we ask you to write to us via email for committee consideration for a discount; this will be discussed case by case and we will provide subsidies if required. The committee decision is final, due to limited funds.

Location

Sessions wil take place at:

Osmani Centre, Canary Wharf Room, 58 Underwood Road, London E1 5AW

The location has been selected for ease of public transport, car drop off and being central to the area. The venue has good facilities including space for prayers and group work.

Course Details

A 11-month programme comprised of 2 hour fortnightly sessions.

Open to all young people aged between 16 and 21 years old (Male and female)

Starts: on Tuesday 3rd October 2023 and finishes in July 2024

Time: 5.30am – 7.30pm on Tuesdays, fortnightly with half-term breaks.

Fee: £200 for the year – £50 + Eventbrite admin fee will be required at registration now and further payment instruction will be provided at the start of the programme.
Frequently Asked Questions

Can we apply for a discount for 2 or more siblings?

The programme has been heavily subsidised, due to activities and residential away. Hence, it will not be possible to offer any further discount for additional siblings.

However, further subsidies can be offered to those unable to afford the full price. We welcome you to email us at FaithInspireYouth@gmail.com and we will review each case on its merit.

Is there segregation in the classroom?

There is no physical barrier segregating the males and females in the classrooms, although they will be seated separately. The expectation will be upon the students to learn and develop the required Islamic etiquette when interacting and engaging with the opposite gender, as they would do in other areas of higher education or college. The course aims to instil the values of modesty, good Islamic manners in this regard. Our team of facilitators consists of brothers and sisters as well as people of knowledge who will be leading each of the sessions so they will ensure boys and girls abide by Islamic rules.

During the residential, each gender will have their own dormitory and any physical activity will only be with their respective gender, to enable greater participation of physical activity. More details will be provided closer to the time of the residential.

Are the sessions held during school half-term breaks?

To ensure individuals have a break that coincides with the academic calendar, sessions will not be held during half-term breaks, allowing students to attend to other commitments.

We will be following the Tower Hamlets academic calendar https://www.towerhamlets.gov.uk/lgnl/education_and_learning/schools/term_and_holiday_dates.aspx and university term dates to avoid any clashes.

When will the excursions and trips take place and will Faith Inspire cover transport and lunch?

All activity sessions, excursions and trips will be covered by Faith Inspire, and we aim to notify individuals via email with at least two weeks advance notice. We will ensure risk assessments are carried out, and trained facilitators manage the travel and food.

Can I join the programme if I have an allergy?

Please let us know via email of any allergies or medical conditions. We will try our best to accommodate the students' needs. If however, we are unable to, we will be in touch.

I have special educational needs (SEN) and require support?

If you require SEN support, please contact us and we will let you know if we are in the position to cater to your specific needs.

I no longer wish to participate in the programme, how should this be managed?

Please inform Faith Inspire at your earliest convenience, and we would be happy to discuss what we can do to facilitate your needs.

We welcome suggestions or any enquiries on the details of the events we hold. For further information or any concerns, please email us at faithinspireyouth@gmail.com or call/text 0748 321 5770 and we'll get back to you within 2-3 days.
Review of Strive 2022-2023

It's been an amazing year for the cohort and first Strive programme – the innovative Muslim Youth development programme.

10 young people graduated in July 2023, stating the programme in October with regular fortnightly commitments.

The parents and faith inspire are proud of the cohort's achievements, which includes:

Regular attendance and participation on the sessions
Organising the first annual Young Muslim Awards which hosted over 100 guests. The event was extremely successful and recognised many young talented Muslims. Our participants each took on a role and really made it their own E.g. project manager, hosts, AV lead, programme organiser…
Attended a weekend of leadership residential at Kingswood Centre where participants bonded and built amazing friendships both with each other and with the other leaders.
At the residential activity centre took part in laser tag, 3G Swing, archery.
Hiked Brecon Beacons on a cold rainy day
Most of our participants have now joined as leaders across next year's youth programmes.

All the participants and their families were present at the award ceremonies, to receive the certificate from the secretary general of the Muslim Council of Britain Masud Ahmed.

We wish to thank the parents, the supporters and more importantly the young people in putting their trust in Faith Inspire, its members and volunteers who delivered an amazing programme.