Faith Inspire Young Muslim Awards
Celebrating the lives of young Muslims and their success is crucial in the current climate of negative perceptions of Muslims and the rise of islamophobia. By focusing on young Muslims under the age of 25 from the UK, we are keen to highlight the tremendous achievements and successes of the wider community.
At Faith Inspire, our vision is to see an exemplary Muslim community in Britain that contributes to a society where all people flourish. As part of our journey there, we have asked the young people of one of our projects, a Muslim youth development programme 'Strive', to lead this award ceremony. 
We are seeking nominations from the community to bring forth success stories and highlight the achievements young Muslims have made in the past year. 
The names of the categories are inspired by the golden generation of Islam, who have provided us with inspiration and guidance, and as Muslims, we are inspired by their values, character and resilience, and pray we can work towards being role models in today's society. 
Thank you to the sponsors and members of Faith Inspire for making this annual award a reality.
The Finalists
Alhamdulilah we received an whooping 189 nominations! highlighting the amazing contribution young Muslim are making from all walks of life and all working towards our vision of seeing an exemplary Muslim community in Britain that contributes to a society where all people flourish.
The judges had to make the difficult decision and have selected the finalist from each of the categories. The finalist will be contacted via the sponsors through email to confirm their attendance.
For those that have not made the short-list, please continue the amazing service in the community, and thank you for submitting a nomination.
The winners will be announced at the award ceremony on the evening of Friday 17th March 2023.
As spaces are limited, we are unable to invite everyone however we look forward to your nomination next year.
Sports Leader of the year
Ihsan Ahmed
Ubayd Noor
Ihsan Ali
Sports personality of the year
Ihsan Ahmed
Ismail Islam
Khalid Ali
Student of the year
Aasiyah Tucker
Amira Omar
Benjamin Jaderi
Apprentice of the year
Muaadh Tanver
Tafhim Uddin
Taif Uddin
Hafidh/Hafida of the year
Tasneem Firdaws
Younis Rahman
Yahya Ali
Alim/ Alimah of the year
Zuhaira Islam
Sumayya Tasnim
Nuzhat Karim
Entrepreneur of the year
Anisul Hasan Islam
Muhammed Ali Islam
Talhah Syed
Youth Worker of the year
Tahmid Ahmed
Soulymane Abdulmolla
Dr Habibullah Muhammad Kamal
Change maker of the year
Maryam Jazeem
Hamza Chowdhury
Sumayyah Ali
Eligibility criteria
Nominees must be:
25 and under 

Reside in the United Kingdom 
The all important dates are as follows:
Nominations go LIVE on Monday 6th February 2023
Deadline for nominations close on 28th February 2023 midnight 
Notification of being shortlisted will be provided by 6th March 
The Award Ceremony will take place on 15th March 2023 from 6pm – 9pm – Venue TBC (London)
The Judges
For each category, the judges will be assessing each category against the selection criteria and selecting 3 short-lists of which the winners will be announced at the award ceremony.
Judges' decisions are final and there is no right to appeal.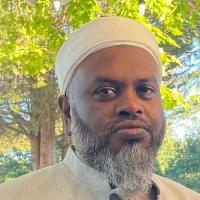 Imām Abdul-Malik Sheikh
Studied Arabic and Shari'ah at the European College of Islamic Studies in France and then in Wales. He also spent some time studying under teachers in the Middle East, He completed his Alimiyyah under the tutelage of Dr Shaykh Mohammad Akram Nadwi at the Al-Salam Institute. He completed his specialisation in Hanafi Fiqh and Ifta at Darul Ilm Birmingham in 2021.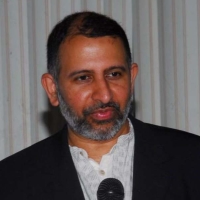 Dr Riza Mohammed
Is an established NHS Doctor who specialises in trauma and Orthopedics. He is also the co-founder of TYLP; an organisation which aims to support and empower individuals in order to reach their full potential.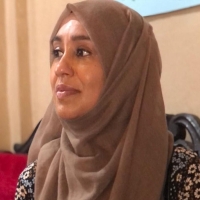 Dr Kibria Abdul-Mukith (MBBS, BSc, MRCGP)
Is a GP in London, with particular interest in Women's health and is currently her Practice lead for Mental Health. Having grown up in East London, she understands first-hand the importance of education and well-being. She is an inspiration to all, including her 3 wonderful children.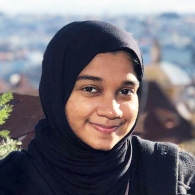 Maisan Maseeh
Maisan has a keen interest in advocacy and currently works in an organisation providing trauma-care to Refugee communities. She also dedicates her time volunteering for a few Grassroots and Europe-wide campaigning organisations. In her advocacy, she has engaged with several institutions such as the Council of Europe, European Parliament, Council of The EU, and most recently The UN.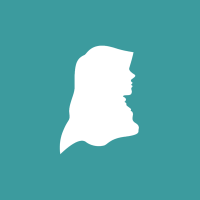 Aisha Haque
Is the project manager of the young Muslim awards, and is part of the Strive Muslim youth development programme. She is currently Studying history, psychology and sociology in a London college and active community member.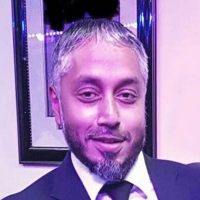 Akrom Miah
Work as Accountant for local authority whilst holding various trustee positions like Treasurer of Sporting Foundation; Trustee of Osmani Trust and Chair of Tower Hamlets Muslim Staff Forum. Along with the position, has been a football coach and manager for SYA FC and is a keen sports enthusiast.
Excellence in Faith awards inspired by Umar Ibn Al Khattab (RA)
In this category, inspired by Umar Ibn Al Khattab (RA), who was a commander of the faithful, known for his stance on justice and a leader who instilled faith in others and led by example and said:
"He who does not live in the way of his beliefs starts to believe in the way he lives."
The judges will be looking for the following notable achievements as part of the selection criteria when going through the nomination
Completion of Islamic courses/programme
Regularly carrying out activities and events
Caring and overseeing of their students and peers
Recognition by their peers and community for their contribution
Making an impact on students / participants lives
Going beyond the call of duty
Accomplishment in sports and recreation awards inspired by Ali Ibn Talib (RA)
In this category, inspired by Ali Ibn Talib (RA), whose bravery and valiance earned him the title of "Lion of Allah", as he was strong not just in his faith, but strong also in his physicality, said:
"Do not let your difficulties fill you with anxiety, after all it is only in the darkest nights that stars shine more brightly."
The judges will be looking for the following notable achievements as part of the selection criteria when going through the nomination
Participation of a sport on a regular basis
Having won accolades and recognition in their sports
Being a team player and supportive of others
Recognition by their peers and community for their contribution
Making an impact as a Muslim in the sport
Service to society awards inspired by Abu Bakr As Siddiq (RA)
In this category, inspired by Abu Bakr As Siddiq (RA), whose service to others is exemplary, be it with charity or helping others in need, a truly remarkable change maker, said:
"O man, you are busy working for the world, and the world is busy trying to turn you out."
The judges will be looking for the following notable achievements as part of the selection criteria when going through the nomination
Specialist and experience in their respective fields
Regular and consistent services to others
Recognition by their peers and community for their contribution
Making an impact as in their respective field
Making a difference to people's lives
Being a muslim role model
Celebrating entrepreneurship awards inspired by Uthman Ibn Affan (RA)
In this category, inspired by Uthman Ibn Affan (RA) whose generosity had no bounds, his business acumen made him one of the wealthiest companions of the time, whilst always holding onto faith, guided by principles, said:
"You will not be conscious of the reality of faith till love for Allah is held dearer than the passion to acquire wealth."
The judges will be looking for the following notable achievements as part of the selection criteria when going through the nomination
Someone with a strong track record
Someone with strong Islamic values
Recognition by their peers and community for their contribution
Making an impact as in their respective field
Making a difference to people's lives
Being a muslim role model
Academic achievement awards inspired by Mother Aisha (RA)
In this category, inspired by our mother Aisha (RA) who was excellent in her conduct and her manner, narrated more hadiths of the Prophet (SAW) than any of the companions, and was amongst the greatest teacher and scholar at her time, said:
"The actions which the Messenger of Allah, may Allah bless him and grant him peace, loved most, were those which were done most constantly."
The Faith Inspire Young Muslim Awards would not have been made possible without the support of our sponsors:
Contact us on FaithInspireAwards@gmail.com